Top Class Wall Paneling Manufacturer – PANGU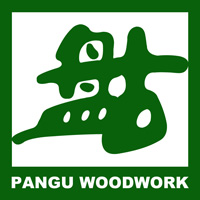 Over the years, with the support of our customers, Pangu had grown to become a leading wall paneling manufacturer of CNC 3d wall panels. The key for our development is maintain providing the first class quality products, delivery order in time, and high responsibility.
With the reputation have built, we are proud that Pangu been specified in some famous big projects, Pangu panels realised the designers' extraordinary ideas in the space. Customers' satisfaction is our great value, and motivity for moving.
As a leading wall paneling manufacturer, we are focusing on the trend of designs, and keep creating the new patterns for customers. Owning a group of talents and trained workers, we are capable to do any custom designs, freedom of expression for your mind in the space is available in Pangu.
In recent years, more and more new customers reach to Pangu, bring the amazing textured wall panels business to their local. Start with small scale, hard effort on promotion, their business growing very fast. Thanks to the marketing they made, we are so excited to see that this kind of innovated panels getting more and more popular in the world. It's our goal to cover the sales net in every corner of the world, so we welcome your joining all the time.
No matter you are looking for the materials for commercial, or residential, Pangu Panels is the first option to allow you crate a unique, contemporary sensibility interior decoration effect.
Top class wall paneling manufacturer – PANGU